Escape From The Cosmic Abyss
v0.2 - Background Art and Gameplay Enhancements!
---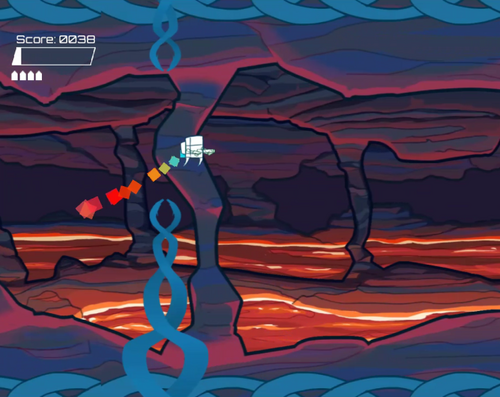 Background Art has been updated!
It's much more gorgeous now! Take a look at a before and after comparison: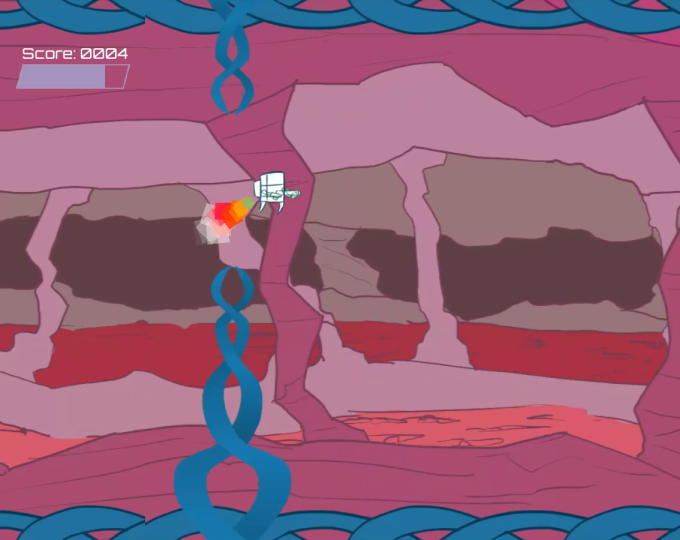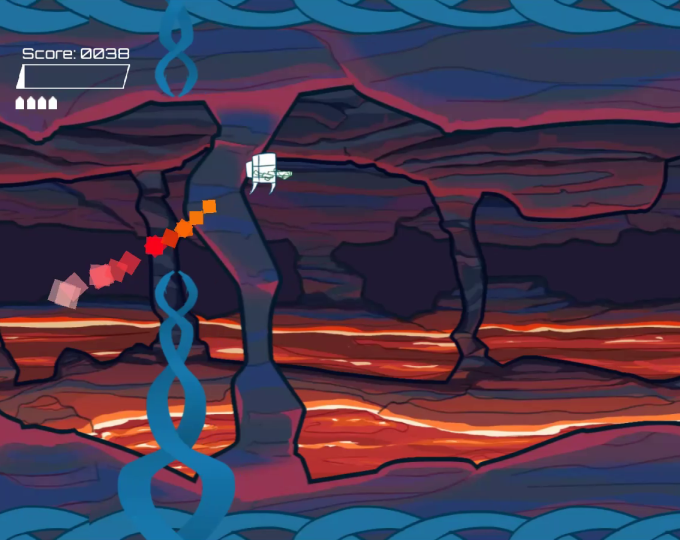 The controls have seen some enhancements and it's also a lot better, with more fluid movements and more "weight" to it's feeling!
There was also some work on the particles, which now behave in relation to the world, and not as a fixed animation.
The Art process for the background started with a color concept: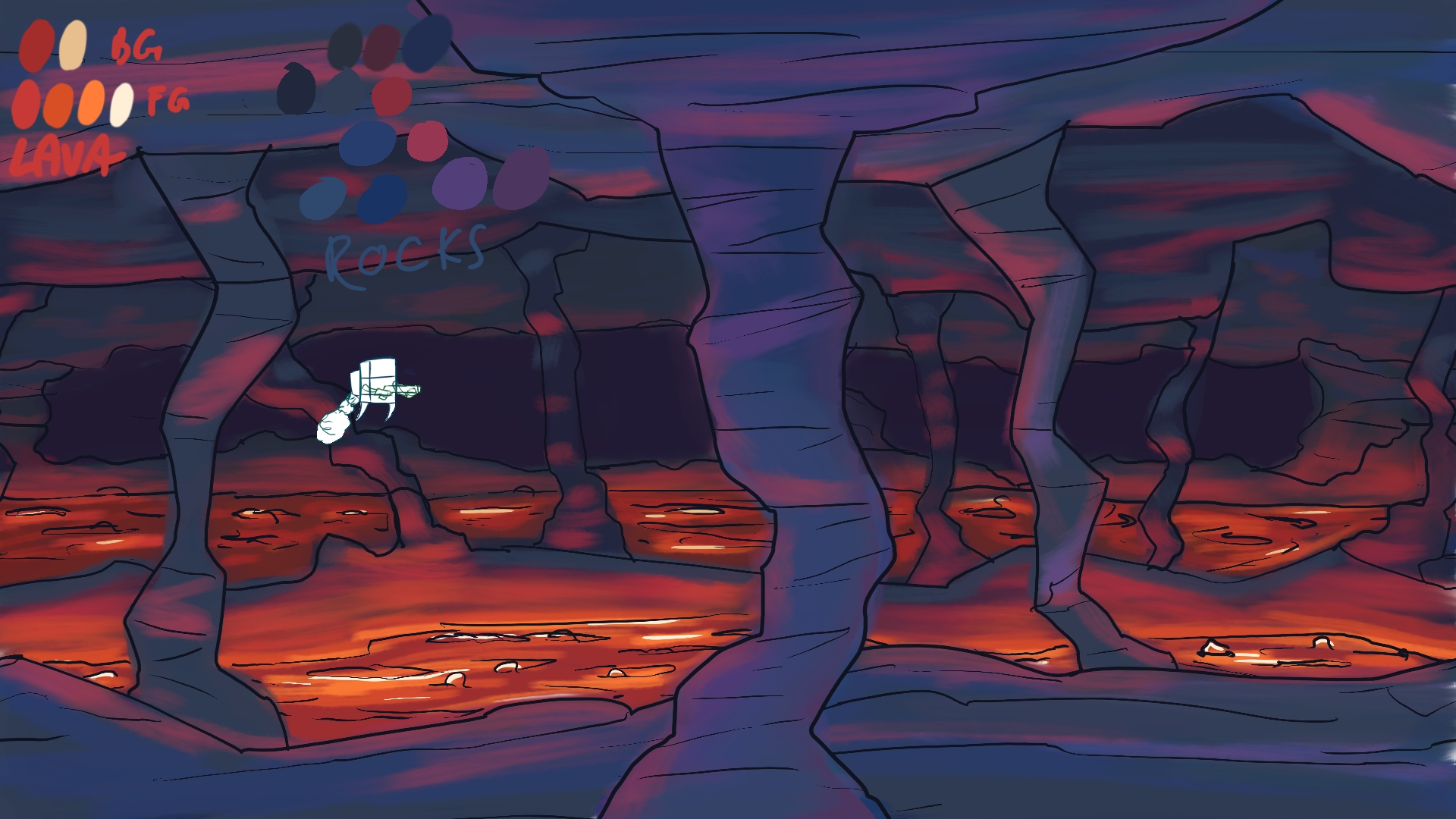 From which I studied some forms to bring it to the end result. I knew I didn't want a "painterly" feel for the game, so I experimented a bit with vectors, before tossing that aside but choosing to work with mostly flat colors and shapes, with some gradients in specific areas, bringing it to final result you can see in game, and in more detail on the images below:
flat colors and lines, with basic gradients for "lighting" effects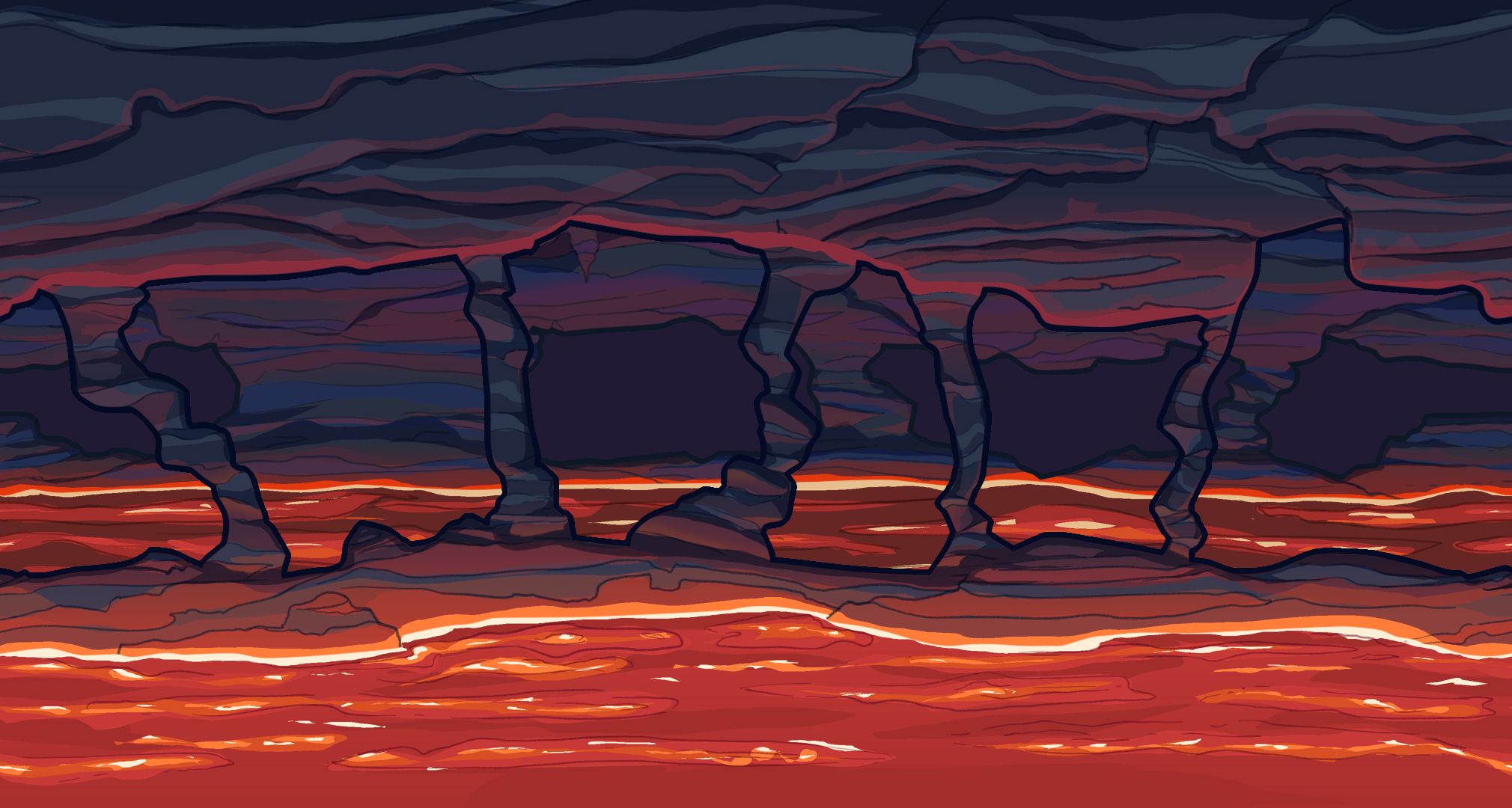 Detail without the upper layers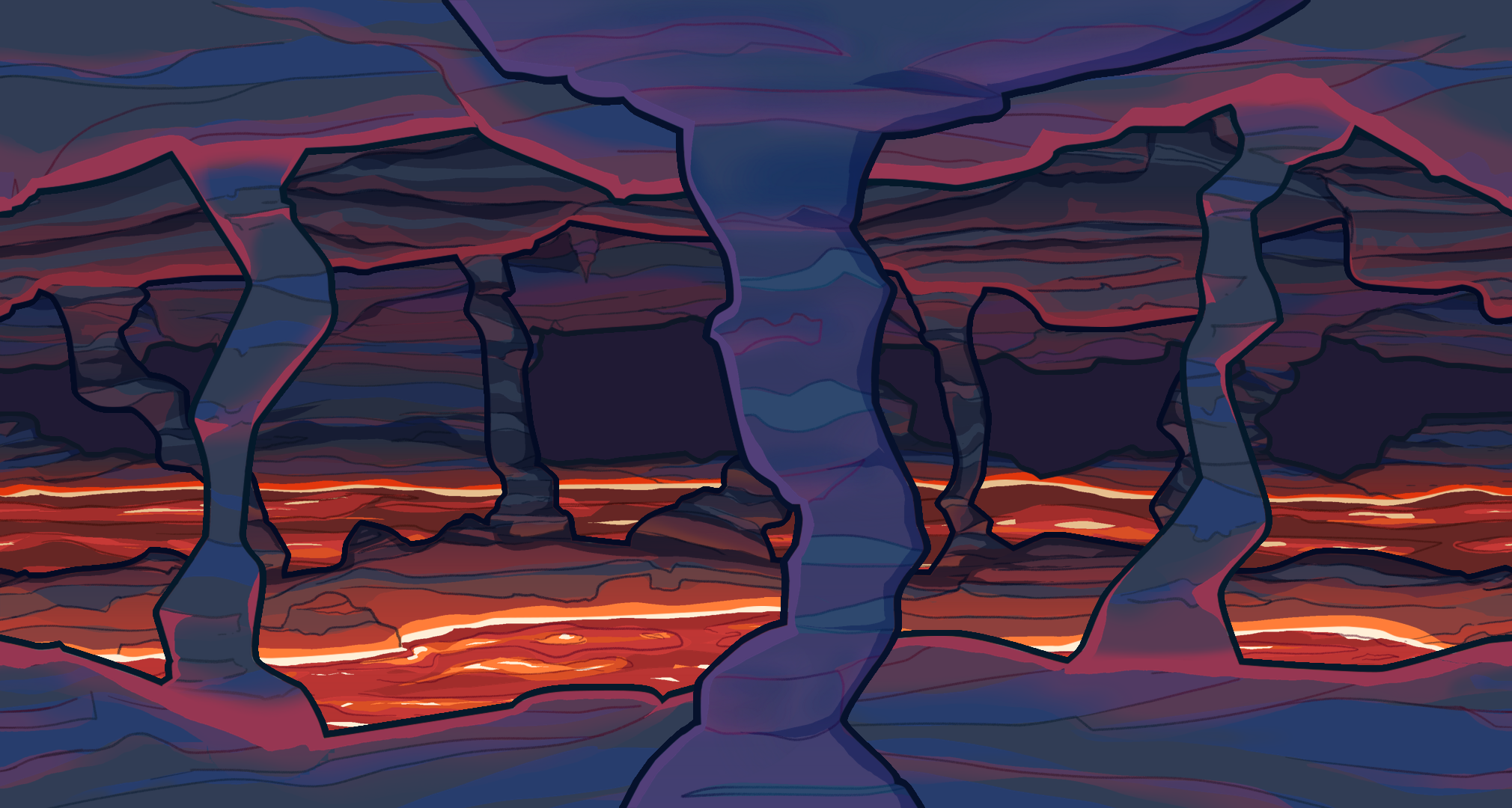 Completed Background
On the game, you might notice that the columns in the background vary in number and positions. For that I did 5 variations of each layer and randomly choose between them as I spawn the backgrounds.
Well, I hope you like this quick overview on the background art! If you do play the game, please send me your feedback!
Next week I hope to comeback here with news about our astronaut hero!
Files
Cosmic Abyss Win64 v0.2.zip
8 MB
Jan 16, 2018
Cosmic Abyss Win32 v0.2.zip
7 MB
Jan 16, 2018
Cosmic Abyss Linux64 v0.2.zip
11 MB
Jan 16, 2018
Cosmic Abyss Linux32 v0.2.zip
11 MB
Jan 16, 2018
Cosmic Abyss OSX32-64 v0.2.zip
22 MB
Jan 16, 2018
Get Escape From The Cosmic Abyss